Highbury Gardens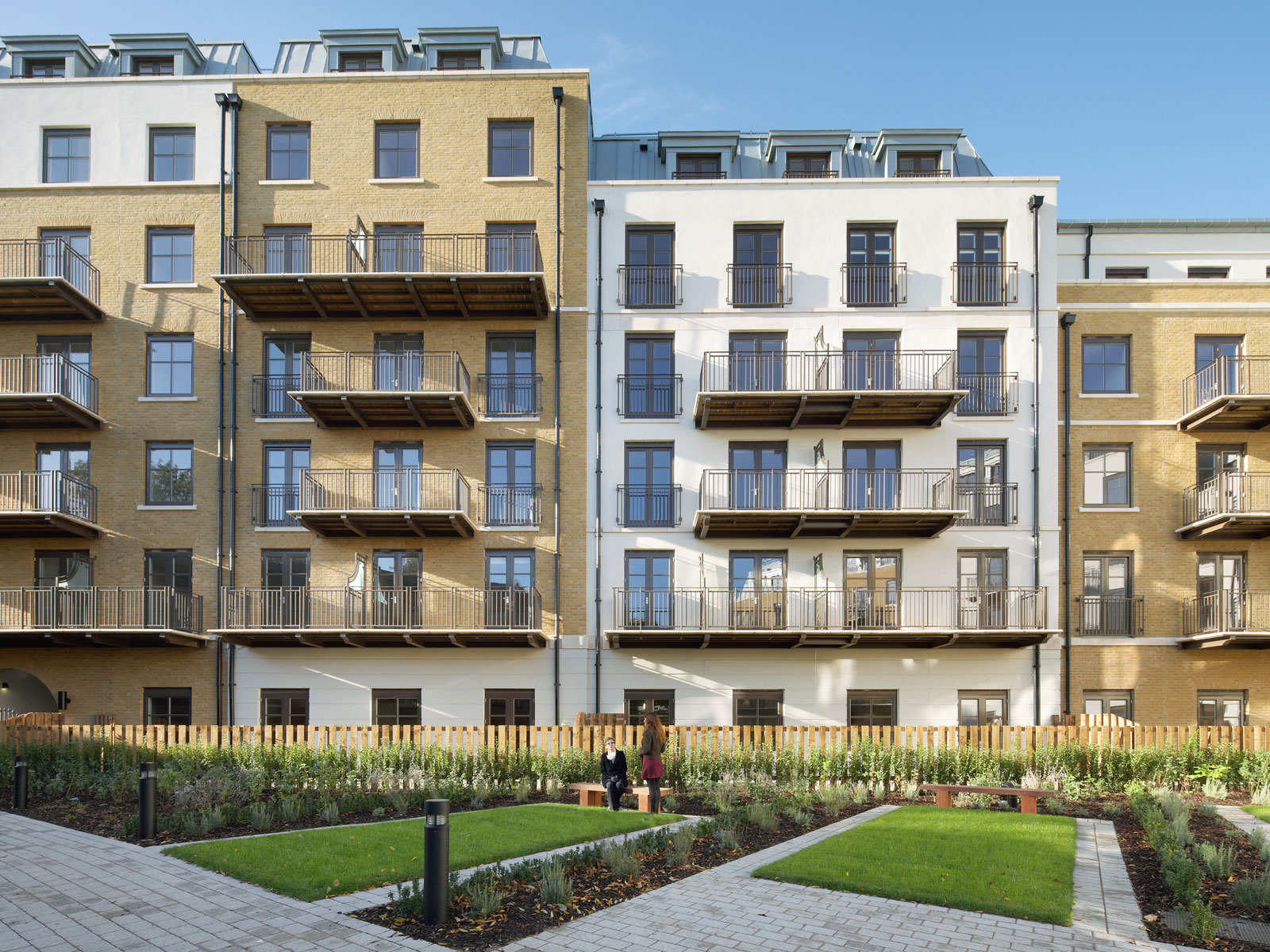 Developed around a communal courtyard, this 119 unit scheme offers a mix of 1, 2 and 3 bedroom accommodation – as with all schemes for First Base, it was designed to be tenure blind with the same quality of finishing across the common areas.
The project employs on site renewable sources service 20% of the development and achieving Code for sustainable Homes Level 3.
The role involved production and management of the commercial model, appointment of the development and design consultants, securing a successful planning consent (through planning appeal), management of the design and construction process and liaison with the sales, marketing and asset management teams. The scheme was successfully delivered ahead of programme and under budget and exceeded the Client's expected capital receipt.
During an extensive public consultation process, aspireDM managed and negotiated demanding local objectors who could have stalled the development, achieving a viable planning consent, through appeal, with a design that had the full support of the local community.
The development, which sits adjacent to a conservation area, required a high quality design in-keeping with the local area. aspireDM managed award winning architect, Phorphyrios Associates who undertook the concept and detailed designs, adjusting their signature neoclassical design to deliver a modern apartment building to cost, adhering to close monitoring from the Prince's Trust during the design stage.
aspireDM successfully negotiated the planning appeal process and overcame local objections to the scheme. Complex negotiations were undertaken by aspireDM to navigate discussions with a demanding local authority.
Designed by renowned Princess Trust Architect, Phorphyrios Associates, Highbury Gardens completed in 2011 and was awarded best place to live by the prestigious London Planning Awards in 2012.
Code for Sustainable Homes Level 3 with 20% of the development's energy demand being met by on-site renewable sources
2012 London Planning Awards – Best New Place to Live
2012 New Homes Awards – Best Development, Affordable Sector
2012 British Homes Award – Commendation
2012 UK Housebuilders Awards – Best Design