Tottenham Court Road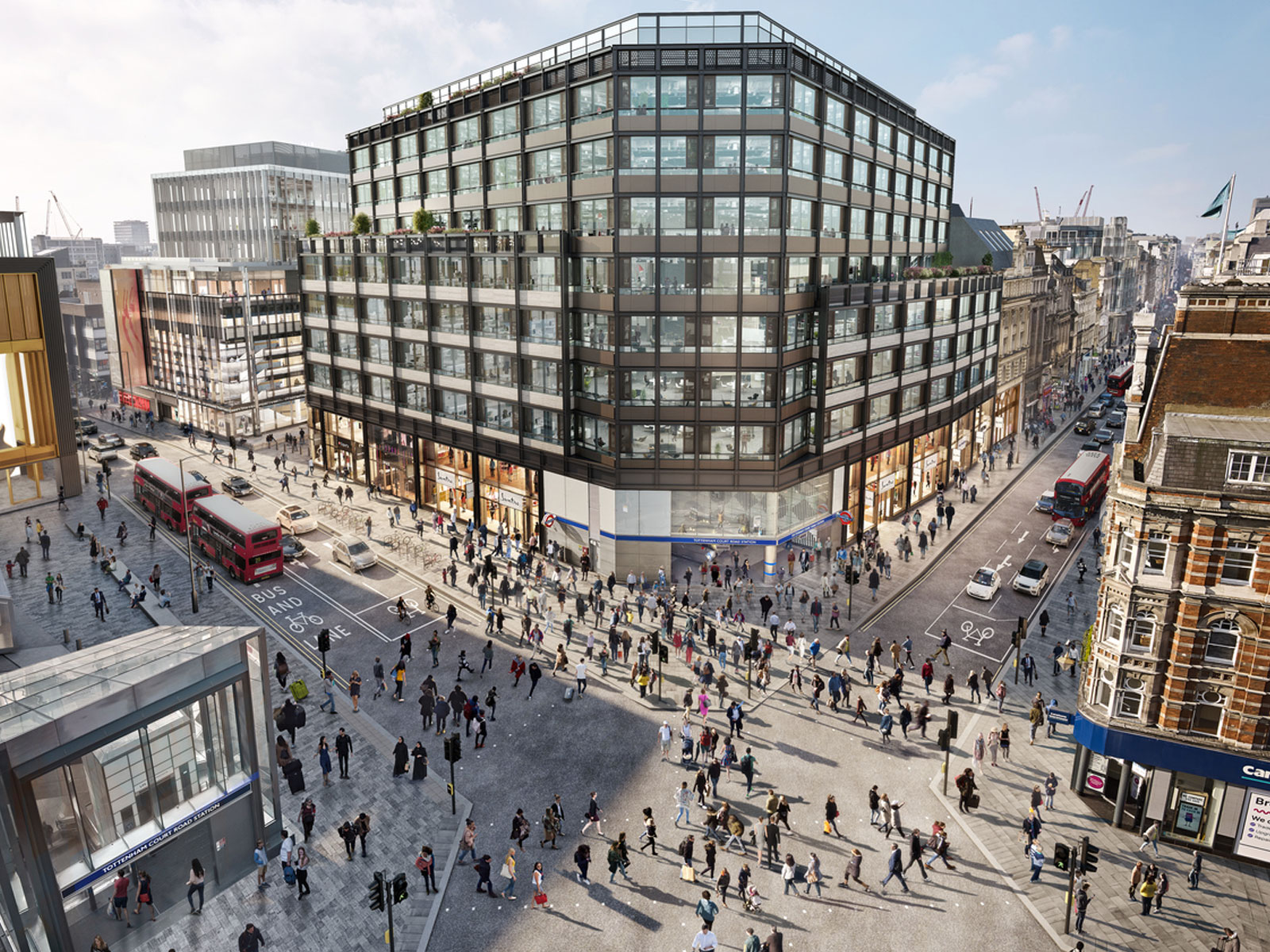 Appointed by Crossrail in 2017 to progress the Development Agreement with Derwent and to act on behalf of Crossrail/TfL in ensuring the needs of both the over station development and the new operating station below were met.
This included coordination with station and development construction teams on site and with the development commercial team and legal teams.
The scheme is due to complete in March 2022 and the offices and Theatre are fully let with the retail premises still to be let.
The building will house the first new West End Theatre in a generation along with new public realm connecting Charing Cross Road to Soho Square
Derwent have pre-let the offices and sold off the Site B offices as an investment
Deed of Variation ongoing with Derwent to review the consented specification, cooling the tube costs and other issues
The project is considered the Jewel in the Crossrail OSD Crown and bookend to Oxford Street, with the potential to extend the prime pitch the length of Oxford Street.