Nine Elms OSD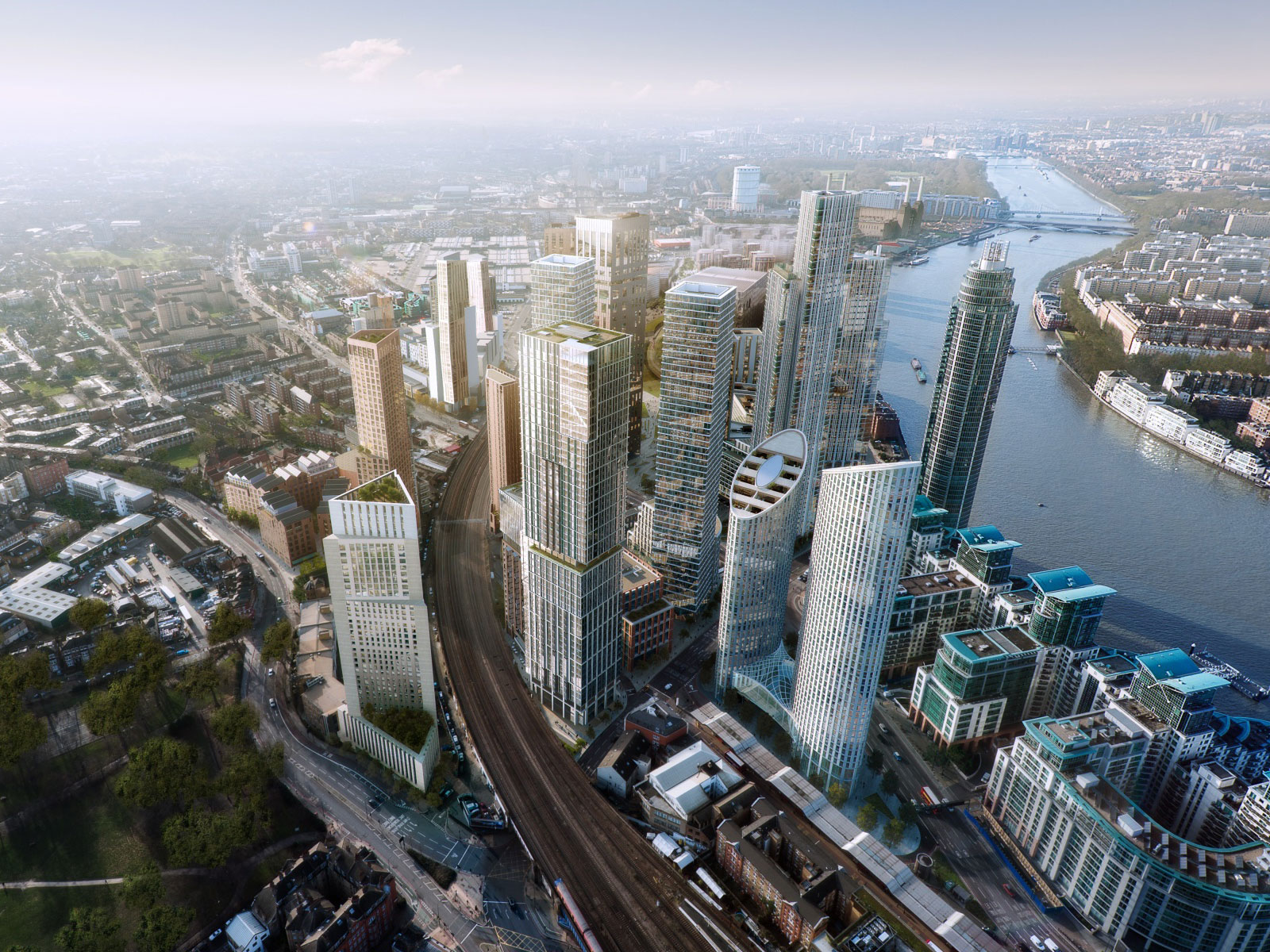 The development sees the creation of 330 residential units in three buildings ranging in height from 6 to 22 storeys, plus a commercial building with ancillary retail located on the ground floor, and a new public square. The site sits above the new Nine Elms underground station which is currently under construction as part of the Northern Line Extension project, a commission which aspireDM have also managed on behalf of TfL.
Further to aspireDM's role on the land acquisition for the Northern Line extension from Kennington to Battersea Power Station, we were appointed to lead the feasibility and planning application for the over station development at the new Nine Elms Underground Station. aspireDM have acted as Development Manager, leading the project team from design through to planning of three residential apartment buildings and a commercial building totaling 500,000 sq. ft, with retail on the ground floor and a new public square. The role involved appointment and management of the planning and design consultants and leading negotiations with the local authority planners and the GLA. The application was submitted in October 2015.
Coordination of the above station structures and layouts with the operational requirements of the station below, coupled with high client aspirations and delivery of on-site affordable housing was a significant challenge for the design team and for the commercial feasibility of the scheme.
aspireDM led the project team in working collaboratively with the underground station team, agreeing constraints whilst ensuring commercial optimisation of TfL's over station development aspirations.
aspireDM successfully led this prestigious and complex process which was one of the first major development schemes to be put in for planning by TfL.
One of the first major development schemes to be put in for planning by TfL
Benchmark for the delivery of high-quality, high-density residential development above transport infrastructure