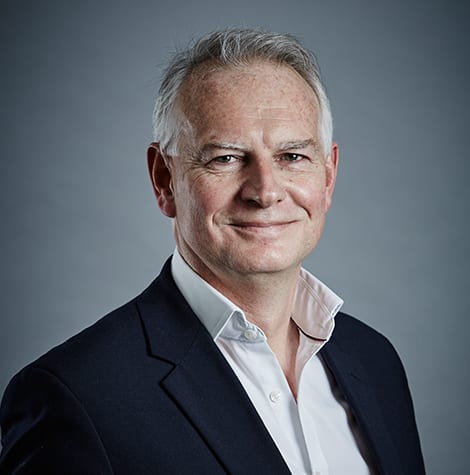 Stephen combines passion for building design and masterplanning with the discipline of development management and is able to take the lead role on significant and challenging projects, from evolution of the development brief and objectives through to construction and delivery of the project outcomes.

Stephen has over 40 years in the property industry working in UK, US, Australia the Middle East. His career started as a structural engineer and in the early part of his career with Arup and Arup Associates, Skidmore, Owings and Merrill and Hyder Consulting (as Head of the UK Building Structures Division) - Stephen worked on the engineering design of projects in UK and overseas including - Stansted Airport Terminal, Broadgate Exchange House, Federation Square Melbourne, Stratford Jubilee Line Station, Lisbon Altice Arena and Stockley Park.

After 2000 Stephen performed Project and Development Director roles with Lend Lease and Land Securities on large scale development projects in London and the South East including large mixed use regeneration projects in joint venture with both public and private sector bodies such as Greenwich Peninsula and the Kodak site in Harrow, together with the delivery of commercial buildings such as 62 Buckingham Gate to the London office market.

Since 2013 as a Director of aspireDM Stephen has provided development management services to a series of strategic land projects in the UK within the Lands Improvement Holdings portfolio, the most notable being Houghton Regis in Bedfordshire. Stephen recently led the provision of aspireDM services to the Wellcome Trust in connection with the formulation of a masterplan with Arup and achievement of planning approval for the extension of the Genome Campus, south of Cambridge. The expanded campus will provide a globally significant genomics based eco-system to support translation of genomics research outcomes into social and economic benefits to UK and beyond.

Until recently Stephen was also advising a private sector client in relation to asset value maximisation of a 10 acre land holding in East London. He was instrumental in evolving a masterplan with Hawkins Brown and bringing a group of adjacent public and private sector landowners including LLDC, together to generate a scheme of some 3,000 residential dwellings offering a significant regeneration benefit to the local Borough.

Since early 2020 Stephen has also been providing development management advice to Cloud Wing UK Limited in connection with their land interests of circa 1,100 acres south of Bedford comprising a series of old brickwork sites to the south of Bedford, within the Oxford Cambridge Arc. Stephen directed the progression of 2 separate planning submissions – one for 1000 homes and the other for 8.4 million sqft of B1/B2/B8 employment uses, together with formulation and implementation of exit strategies for both development schemes.

Earlier this year Stephen was commissioned by Homes England (in JV with Network Rail) to provide regeneration expertise on the York Central project - initially comprising an independent strategic review of the entire project from a private sector developer perspective. This has evolved into a development management role in worked closely with HE/ NR to progress initial key elements of York Central, including design evolution and preparation of Reserved Matters Applications for a potential 200,000sqft commercial office pre-let and also for the key public realm element of the York Central scheme which is seen by City of York Council as the new civic space for York.